I'm back at it again – the girl who likes to go to gigs and then write about them. Last Sunday afternoon I was lucky enough to see the DMA's – probably one of my fav bands ever. If you haven't heard of them (where have you been though??) – they're a three-piece alternative rock band from Sydney.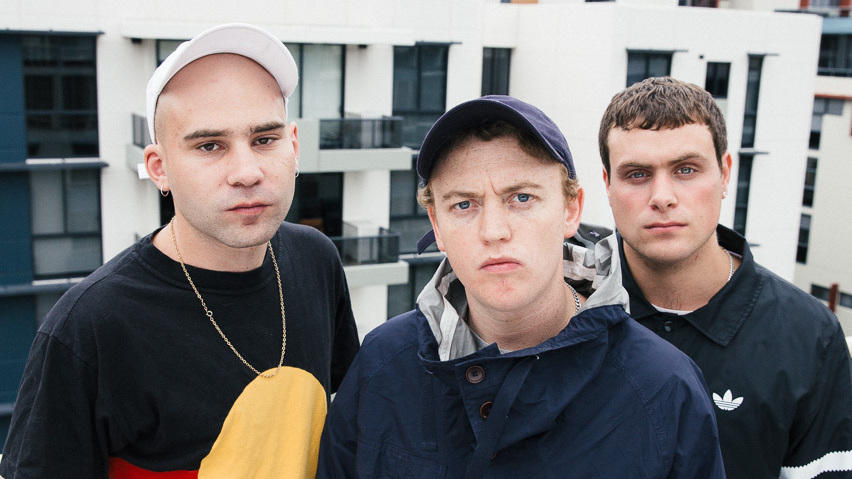 I had super high expectations and they totally lived up to them – apart from the fact that it felt slightly shorter than I'd expected.
I went off to the gig with two friends (shoutout t and k) last sunday arvo (the 2nd out of 6 shows) at the tivoli – a nice venue in brisbane (everything was totally covid-safe). It was a pretty intimate gig – mostly seated (we lined up a bit earlier so we were pretty close to the stage) – which was fitting as it was part of their 'Unplugged & Intimate' tour. The shows were supporting their latest album The Glow. It's their third album. The best way for me to describe it is music that makes you feel like you're in a movie. It's got a bit of a different vibe to some of their old goldies – it feels a bit bigger and bolder. I'll admit it isn't my favourite album of theirs (please god forgive me I still love them endlessly) but that's not to say it isn't fab. I like the vibe of Hills End and For Now a bit more. In saying this – there are a bunch of really good songs on the record (especially Silver, Learning Alive and Criminals). Definitely worth the listen.
Delete was the first song they released (which, sadly they didn't play – but it's definitely one of my favs) and it was the first song that got me hooked. The DMA's have so many good songs – I honestly can't say that I have a favourite. It would be like choosing a favourite child. I love So We Know – with its soft mellow guitar at the beginning but really big ending. I love The End because it gives me goosebumps every single time. I love Silver for the smooth guitar and Tommy's soaring vocals that make me feel gooey on the inside. Don't even get me started on how good their cover of Cher's Believe is. It is honestly mind-blowingly good.
The beautiful Clea (pronounced 'clay') opened up the show with her lovely lovely voice. I hadn't heard of her before so it was a really pleasant surprise that she performed. I really liked her song Sugar – her dreamy, floaty voice carries an important message about. She has one of the most beautiful voices.
As soon as the DMA's stepped onto the stage I was so giddy! How cool was it that I got to see my fav band!? Throughout the whole afternoon/evening I felt totally starstruck by their presence and in awe of their performance. I'm 99% sure that I wasn't alone in it. They captured the attention of everyone in the audience. Tommy's angelic voice filled the theatre alongside matt and johnny on piano and guitar. They had an amazing violinist and drummer which added a whole other level to the night. I felt like most of their songs worked well as more stripped back – swapping in different parts like synths for the violin was nice to see. They created a beautiful, intimate atmosphere throughout the whole evening . I'd be lying if I said I didn't shed a stray tear or too.
They played some of my favourite songs like Silver, The End, Criminals and The Glow. Bonus – they did a cover of Better Be Home Soon which was such a nice moment – the crowd singing along, swaying along. It was unfortunate that they didn't play Delete because I felt like it would've been a really nice addition to their set list. There were a lot of people who were feeling the same.
I had the best time and even though the show was a little shorter than expected and they didn't play ALL the songs I liked (let's be real – if they did, it would be a long long gig). The DMA's and their music is something that I will forever cherish. They've made a really big impact on my life. Their music has helped me through some rough patches but also uplifted me in the good times. As always – I'm beyond grateful that I'm able to see live music and the fact that I got to see DMA's was so unbelievable.
clara x 2020