I'm back for yet another covid-safe gig (meaning only 100 people in the venue, strictly seated and everything being within covid restrictions and guidelines) at the zoo (fortitude valley, brisbane). On Friday night I went along to the Peach Fur gig with two of my closest friends (shoutout to T and kelly). This was the third gig I've seen at the zoo (see here and here for the other two). What a night! If you've read any of my music-related posts you'll know exactly how passionate I feel about live music (basically: it's my fav thing ever). Best believe this was one of the best gigs I've seen (I know I say that almost every time but I swear I mean it).
Peach fur had an electric presence – you could feel how much they loved being up there which made them even more entertaining. I couldn't stop grinning the whole night – I was so blissfully happy that even after the first few songs they could've said sorry that's it – and I still would've thought they were amazing (thank god they didn't).
There were two support acts of the night: Donny Love and Great Sage. Both very cool bands. Great Sage had a kinda futuristic vibe – and there were even some flute solos which, you don't get enough of these days.
Next up was Donny Love: also super groovy.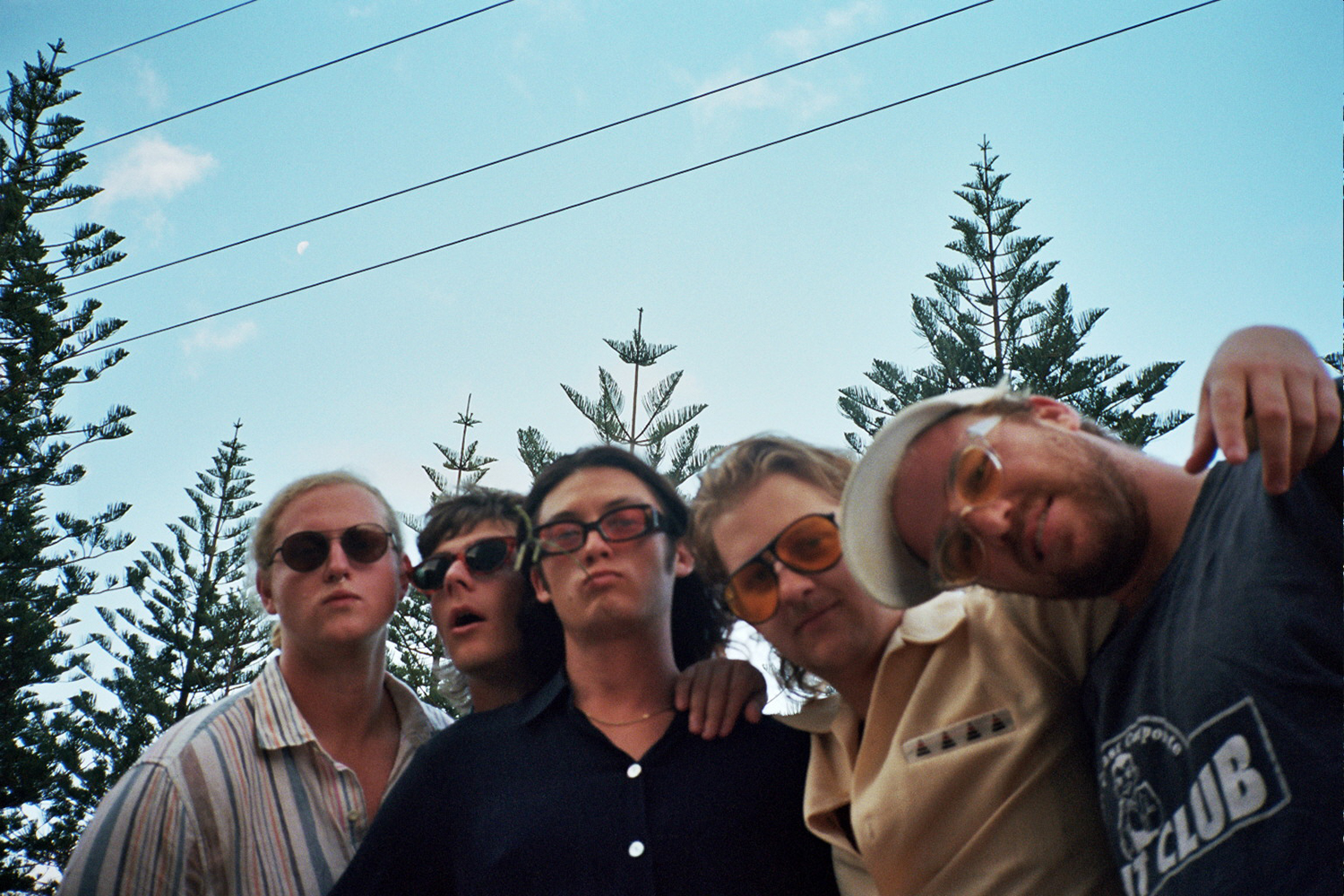 They had a guy on sax who kinda stole the show (I'm sorry to the rest of the band) – with his fab sax playing and even more fab dance moves. They had some groovy riffs mixed with the funky sax, guitar, keyboard and bass creating an all-round good time. They were super energetic the whole night and had a great stage presence. Plus, they have a song called Run For Mayor which is about when they ran for mayor in the 2020 gold coast election (iconic). Their latest single is called Boredom Pills – definitely check it out. Here's a quick clip of them from the night:
Now for the main course – Peach Fur. I've only recently come across their music. My friend and I happened to 'stumble' across one of their gigs a few weeks ago. I think the first song I heard was All in Good Thyme (one of fav songs). The band is made up of four super talented mates from the gold coast who pretty much make up the dream team. Their sound is a mix of all the good things in life – a bit of rock, surfy rock, some psychedelic vibes, a bit of blues, reggae and all-round goodness. I know it sounds like there's a lot going on there – trust me when I say that it works. I like the fact that they don't really have one particular genre that they stick to because it makes their sound unique and extra funky. Their latest EP is called Awake – give it a listen if you wanna have a "good thyme" ;).
One of my favourite songs is Funkn Oath – it's got some really groovy bass that is carried out throughout the whole song, catchy vocals and sweet sweet guitars. It's the kind of song that I could listen to on repeat and never get bored of. It's upbeat and very very groovy which, could be the description of any of their songs. It made it very very hard not to get up and dance. Some of my other favourite songs of theirs are Glimmer, Preloved, Days Go By and Lonely Fellow. You should definitely give them a listen. Also – one of the highlights of the night was when they covered Can't Take My Eyes Off You – they brought in the "horny boys" (aka two guys on saxophone and trumpet) to help out. It was so so good!!
Every time I go to a gig, I'm reminded of how important they are to me and how much happiness they bring to me. For those few hours, I feel so whole – music is something that has brought me so much joy and being able to see it live is just a whole other level of joy. Add in the fact that I got to spend time with my friends made the experience even better. Like always – I'm incredibly grateful that I'm still able to see live music in these times. Being able to support local bands and artists is awesome – especially since we have so much homegrown goodness in brissy. Hopefully, sometime soon I'll be able to have a stand-up boogie at a gig.
clara x 2020